Rise Of The Tomb Raider Collector's Edition
Platform:

Xbox One
Edition:

Collector's Edition
Format:

Americas
---
Published by
Microsoft/Square Enix
Released in
United States
on
Nov 10, 2015
at a price of
$149.99
The Collector's Edition of Rise of the Tomb Raider includes:
12"-tall statue of Lara Croft
Steel Case
A replica of Lara's leather in-game journal.
A model of Lara's Jade Necklace, including the pendant that was her first archeological discovery, and the strap that was given to her by Conrad Roth, her late mentor.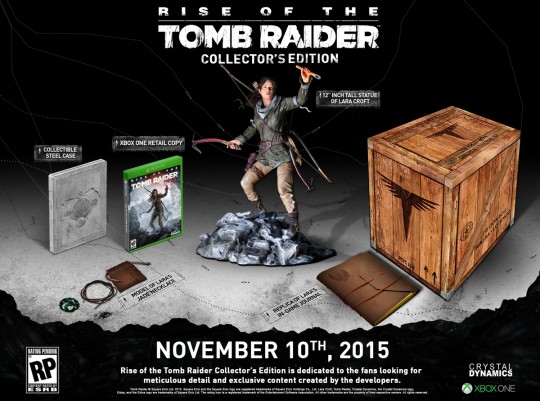 Other games with Collector's Edition releases from the
Tomb Raider franchise.