Amazon.com has recently changed their pre-order bonus on the Upcoming Call of Duty Black-Ops from a $20 off credit to a Limited Edition Laser Cell. This is valid for all versions of the game.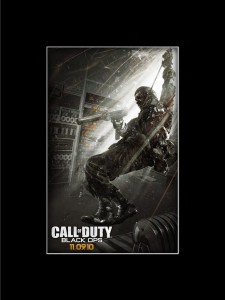 The first 100,000 to pre-order since the change will receive the cell, as well as a downloadable computer wallpaper version.
By comparison GameStop's Pre-Order Bonus is a "high-altitude flight suit skin" for your Xbox Live or PS Home Avatar.