The Art of Dead Space 3 Clamshell Collector's Edition is limited to a single print run of 1,000 copies. This exclusive edition contains an additional 32-page gallery of exclusive and previously unpublished art from across the game series, including images from Christopher Shy's Dead Space graphic novels, plus a gallery foreword from Dead Space 3 Creative Director, Ben Wanat. Also includes a free marker pendant while supplies last.
Exclusively available at the official?
EA Store
for the price of 65$.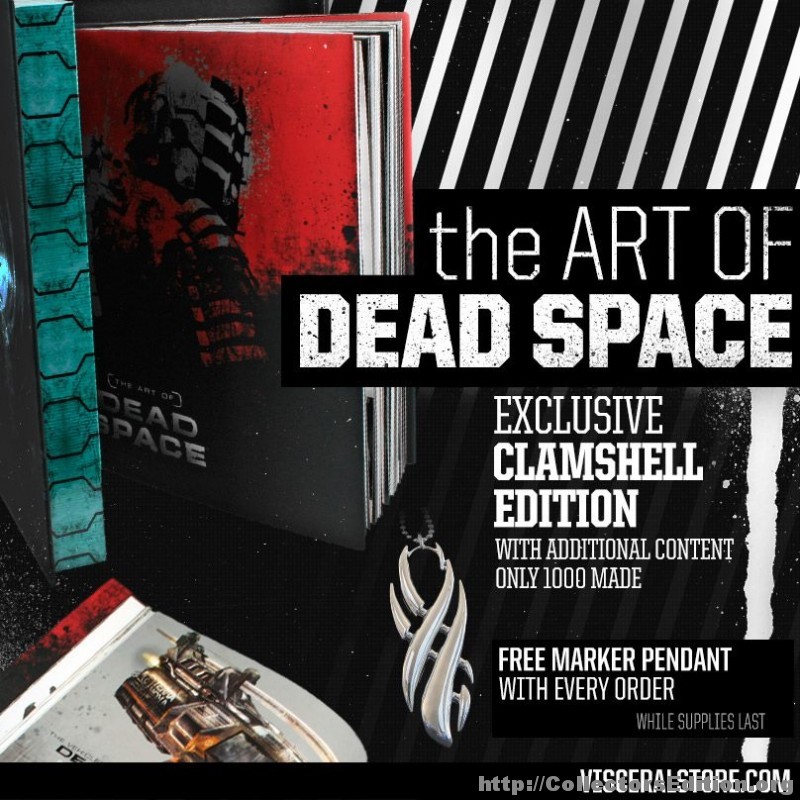 A big thanks to?
MortalMonday
for reporting this news!...
View this article on the HomePage.