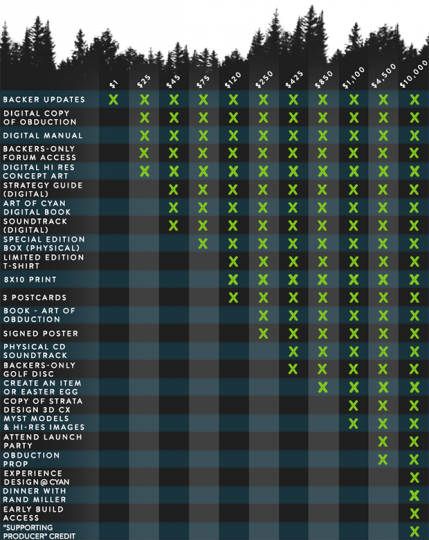 If you haven't heard, Cyan Inc, the company responsible for the classic PC adventure game Myst, is currently running
a Kickstarter for their new project "Obduction"
. This new game is not a sequel to the classic point and click adventure but a spiritual successor.? Right now the game has only been announced as being exclusive to the PC (Windows and Mac) and only available via digital-download. However as a Kickstarter only reward at the $75 and up level? (or as a $50 add-on to any other level) a Special Boxed Edition will be made available for those of us (collectors) who appreciate our games boxed and on physical media.? There are also a lot of other exclusive goodies including art-books and signed prints at various other support levels if you're interested in that sort of thing.
Currently there is only 3-days left to back this project, and Cyan is less than $30K from reaching their $1.1 Million goal. Should they meet their goal (and it seems likely that they will) then the game is scheduled for release mid to late 2015....
View this article on the HomePage.