Destructoid recently posted up an
unboxing video
of the upcoming Fable III Limited Collector's Edition, along with some photos of the contents.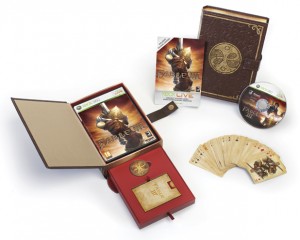 So far it looks much better than the Fable II LCE. Also, is it just me, or are playing cards the new favorite pack-in for Collector's Editions these days? Both Fallout New Vegas and Dead Rising 2 included decks as well....
View this article on the HomePage.