Square Enix has recently unveiled an "Augmented Edition" of the upcoming Eidos game Deus Ex Human Revolution.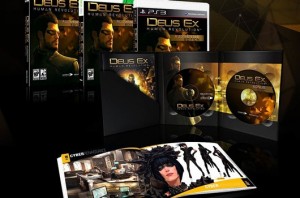 For $10 over the regular edition this includes a 40-page artbook, a bonus DVD with behind-the-scenes footage and something called a "motion graphic novel". The packaging looks decent, but we'll see for sure once it's released. Release date is March 3rd 2011 on PS3, Xbox 360, and PC. Currently this is US only but I wouldn't be surprised this makes its way to Europe in some form as well....
View this article on the HomePage.