The good people at Scanavo, (one of the companies behind
SteelBook
). Were kind enough to send me another package filled with samples of new SteelBooks. This is the second of such packages you may remember the post about
the first of such packages
I received. Most of the cases this time were for DVD video releases however there was one very special PS3 case thrown in. I made my feelings known the last time I posted about the SteelBook cases, this time I'm simply going to let the cases speak for themselves...
Transformers Autobots and Decepticons: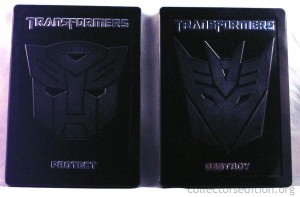 Dragon Ball Z:
Battle Star Galactica:
This one is rather interesting since it shows off the ability for SteelBooks to hold as many as 6 discs.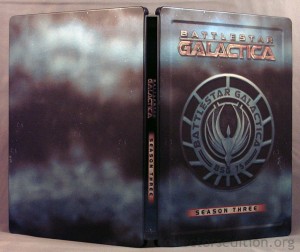 Metal Gear Solid 4: Guns of the Patriots Limited Edition Blu-Ray Disc:
I'm not entirely sure which (if any) region this case was intended for but it is unlike the Limited edition bonus disc packaging I've seen for the US, UK, and European version of the MGS4 LE. One thing is for sure though, it's dead sexy.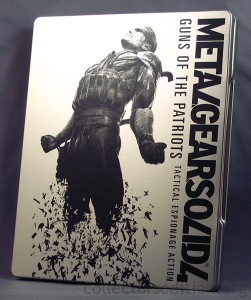 View this article on the News Page.