According to Sealed Game Hevean
and elsewhere, It would seem that the Xbox 360 PAL Kollector's Edition of MK vs DC was canceled. Despite the fact that the game has been released the Xbox 360 Kollector's Edition in Europe mysteriously never made it to store shelves. The PS3 was actually released and there is photographic evidence as well. Both the PS3 and 360 release were originally slated to be GAME exclusive releases.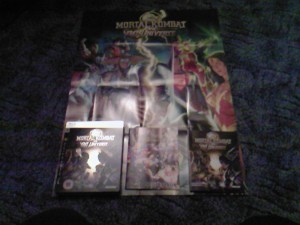 ...
View this article on the News Page.