After the huge GTA V announcement let's all take a step back and have a look at the upcoming NIS-Game "Time and Eternity". NIS-Games are super niche and made with a specific target audience in mind. But they have shown that they know what the term "Limited Edition" actually means. So if they are sold out, there will be no reprinting or remanufacturing. With only a limited number made most of the games tend to increase in value, so fans better hurry up. According to the NIS-America Online Store there is less than 50% stock left.
Now let's have a look at the hard facts. The Limited Edition of Time and Eternity includes:
Time and Eternity Limited Edition box
Full-color hardcover art book
Time and Eternity original soundtrack with jewel case
"Double Vision" tear-resistant poster
The Edition is limited to 3 units per customer and priced at $64.99 USD.
Pre-orders can be made here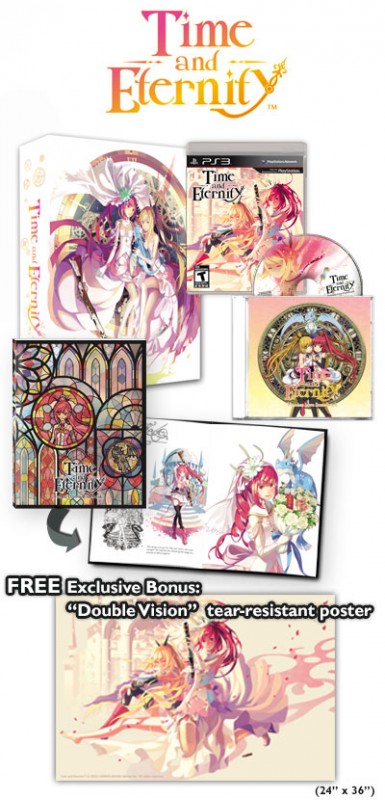 Available exclusively for the PlayStation 3, the game is scheduled for release on July 16th, 2013.
Thanks to ce.o member bbki for the heads up!