July 3rd, 2012 Michael Pica
Javius alerted us about a recently announced Limited Edition for Assassin's Creed III coming to North America.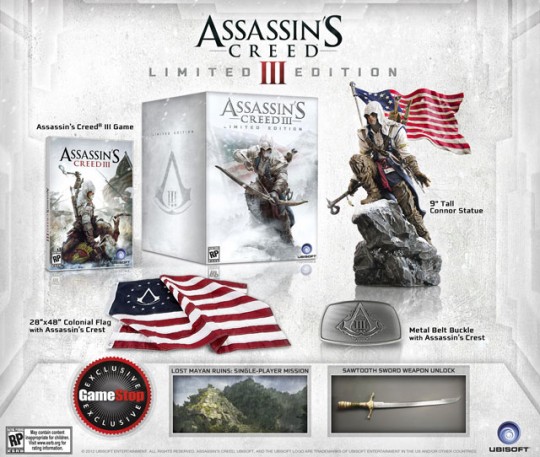 Included is a 9″ tall statue of AC3's protagonist, "Connor"; a 28″x48″ Colonial Flag featuring the Assassin's Crest; a Metal Belt Buckle with the Assassin's Crest. Exclusive to GameStop is an additional single player mission as well as an additional in-game weapon.
The Limited Edition will be released on October 30th at a price of $120 and is available for Xbox 360 and PS3.