February 23rd, 2012 gurpswoo1
Nintendo has recently tweeted that Pandora's Tower will get a Limited edition release. It will come in a cardboard box similar in size to both "Xenoblade" and "The Last Story" and contain the following:
Standard copy of the game
Steel book case (separate item)
32 Page Art book
Currently only Europe is confirmed to be getting this edition, there is no word as yet on Australia and New Zealand. It is currently scheduled for release on the 13th of April 2012.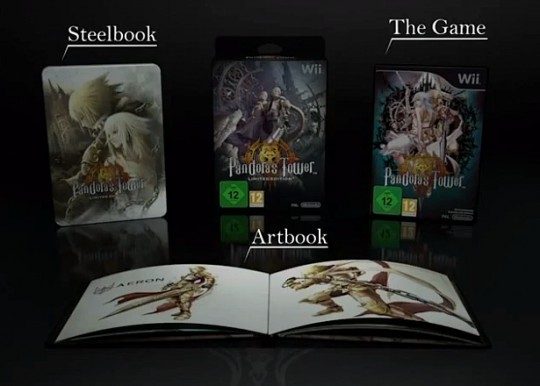 ——————————–
Database entry: Pandora's Tower Limited Edition Wii PAL