January 24th, 2012 Anjelaoni
Ah yes, the Jagged Alliance series. One of my favorite strategy game, especially Jagged Alliance 2. And now there is a proper remake, not like Brigade E5 or Hired Guns. Ladies and gents, I proudly present: Jagged Alliance Back in Action. The publisher reveals three different editions.
First there is a basic edition. It contains the game, the manual and a map. Who cares, we are eager about the next two editions!
JA BiA Special Edition
Content:
– Steelbookcase
– The game, manual and map
– A exclusive novel about Jagged Alliance
– A set of playcards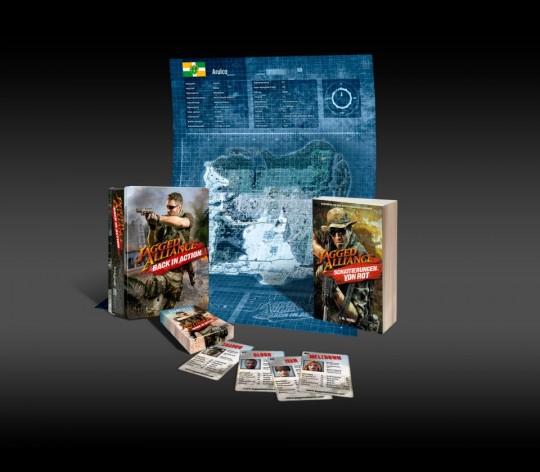 And now, you gonna love this: Limited Edition
– Steelbookcase
– The game, manual and map
– Novel and playcards as well
– Soundtrack
– And a very fancy laptop bag
Whats so special about it? Its limited on 500 pieces only!
Look at this picture and tell me you love it! :-)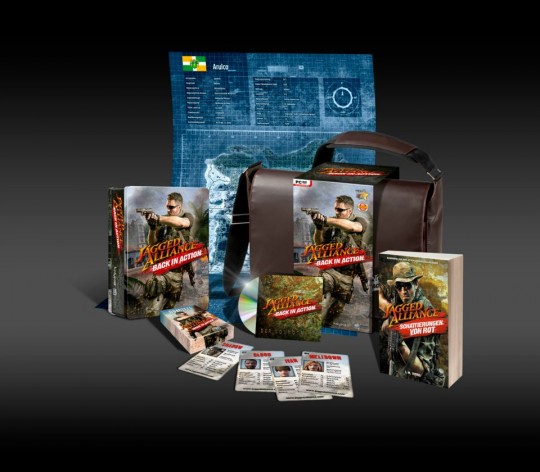 I'm sorry, I know, too much excitement, but I can't help it. I'm really looking forward to the next "real" JA game.
This announcment is kind of old. I've waited because there was no shop who offered the LE. But that changed since today. Yaaay!
Releasedate: 9. February 2012
Platform: PC only
Prices: Basis Edition € 34.99 / Special Edition € 55.99 / Limited Edition € 84.99
Retail Edition Amazon DE
Special Edition Amazon DE
Limited Edition B3 DE