Samurai & Dragons Deluxe Edition
Platform:

Playstation Vita
Edition:

Deluxe Edition
Format:

Japan
---
Published by
Sega
Released in
Japan
on
May 24, 2012
at a price of
¥3,990
Japanese name: サムライ&ドラゴンズ デラックスパッケージ版
The Deluxe Edition of Samurai & Dragons comes in a Standard Packing and includes the following content:
(400CP minutes total ready-to-use in-game currency) 100CP × 4
4 ticket purchase discount CP(50% off)
Friends ticket × 4
500DP (DP is the point in the game to be used in the auction, etc.)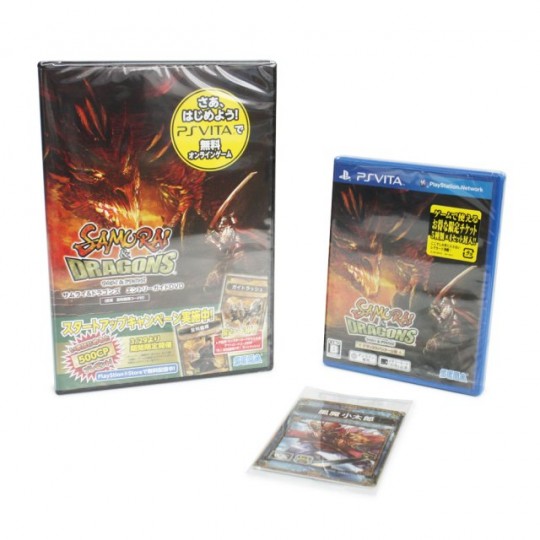 Availability:
This was a First print release only.
Pre-Order Bonus:
A DVD was available if preordered.