Yakuza 4 (Kuro Edition)
Platform:

Playstation 3
Edition:

(Kuro Edition)
Format:

4
---
Published by
Sega
Released in
Australia
on
Mar 24, 2011
at a price of
$109.00
The Kuro Edition of Yakuza 4 comes Packaged in a Steelbook case in addition to the following content:
4 Pieces of Bonus content Featuring unlockable costumes and battle modes, previously Only Available in Japan.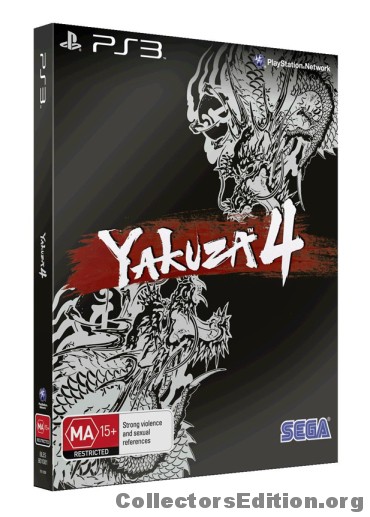 Pre-Order:
Early orders received a Bonus Ichiban Box, contents include the Hostess Calender and an Authentic Rice Bowl with Chopsticks.  Offer Exclusive to EBGames.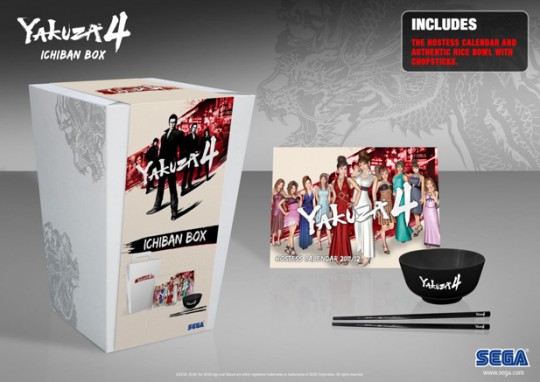 Other games with Collector's Edition releases from the
Yakuza franchise.