May 12th, 2012 Michael Pica
I'm going to be producing a one time run of CollectorsEdition.org t-shirts. These will come sealed with a numbered certificate. I will only be producing 50 of these shirts however we may increase that up to 100 depending on demand between now and April 20th. If you would like to buy one please post in the official t-shirt thread in the forum. Be sure to include whether you want a men's or woman's cut shirt, what size you would like, and if you have a number preference, what number you would like. There is no time frame or pricing yet as the planning is still very early, though it will likely be two or more months and expect the pricing to be slightly more than your typical t-shirt due to the special packaging that these will receive. I will post more details once I have them.
The design will be a metallic print on a black shirt, this may change depending on the capability of the printer.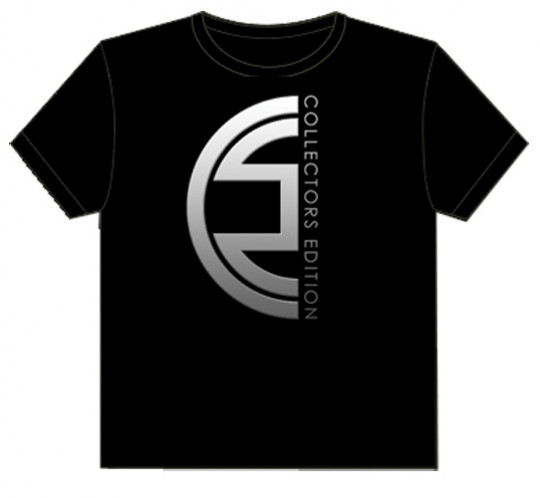 Where did this design come from?
Back in 2008 I commissioned a graphics designer acquaintance of mine to develop a new logo for the site, he came up with 3 concepts. The logo you see on the shirt above was one of them. I liked this better than the other logos although it didn't work well with the layout and color style of the site. I decided that I would hold on to the design anyway and use it for a t-shirt some time later. As time went on the idea of making it a limited run grew in my mind. Here we area nearly 4 years later and now feels like the right time.