Retro City Rampage DX (Limited Edition)
Platform:

Playstation Vita
Edition:

(Limited Edition)
Format:

Americas
---
Published by
Vblank Entertainment
Released in
United States
on
Apr 30, 2015
at a price of
$30.00
The limited edition, physical release, of Retro City Rampage DX comes in a standard PS Vita case.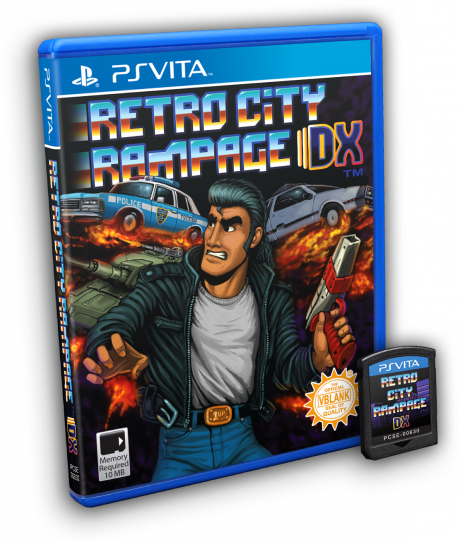 Production:
3,330 Copies produced.
Availability:
3,000 Copies were sold by pre-order through FanGamer.com. The remaining 330 copies have been held back by the game's creator to begin offering for sale, also through FanGamer.com, at an unspecified date and time during the first full week of May (3rd-9th) 2015.