Just in time for the upcoming 3rd person horror-shooter Dead Space 3, Visceral Games and Publisher Electronic Arts present the Dead Space 3 Dev-Team Edition. The Edition is limited to only 5000 units and is available for PC, Ps3 or Xbox 360. The Edition can be purchased on two ways either with the game for steep $160 USD or without the game for $100 USD.
The Dead Space 3 Dev-Team Edition comes in a fancy 13″ SCAF Tin Crate and includes the following:
8″ Ployresin Black Marker Statue
Aluminum Data Pad
Med Pack Water Bottle
Bound SCAF Jotter
3 SCAF Posters
6 Peng Postcards
96 Page Mini Art Book
The game includes the following DLC:
DLC: First Contact bundle (includes the First Contact Suit and Negotiator weapon for precise dismemberment)
DLC: Witness the Truth bundle (includes the Witness the Truth suit and tactical Evangelizer weapon)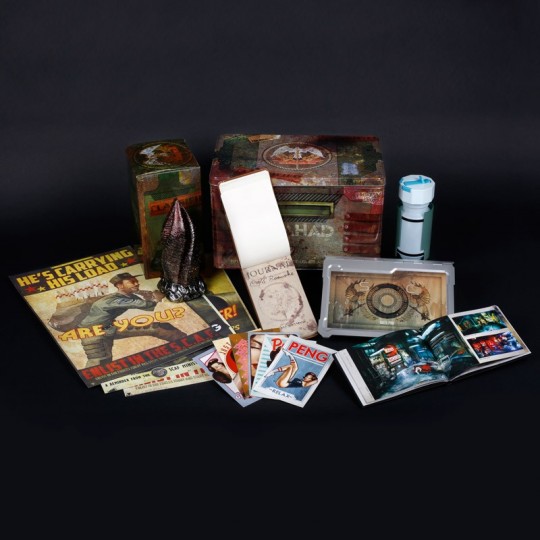 The Dead Space 3 Dev-Team Edition is exclusively sold through EA.
The Add On can be pre-ordered here and with the game click here
Please consider: None of the game bundle orders will come with the game inside the box, they'll come separated from the Dev Team CE!
Dead Space 3 is stated for release on February 05th in North America and February 07th in Europe
Thanks to DoctorX for letting us know