If you're into Anime and Video Games you're probably already well aware of this quite rare game release (at least rare for US gamers). Kotaku already did a video unboxing, and there honestly isn't much to see (literally physically and figuratively pictorially) so I'll spare you the details. Images are up on the game page though.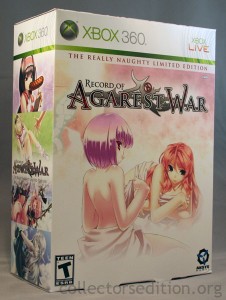 The cover art is apparently too hot for GameStop so if you want to skeeve out to the game box you'll have to do it here as opposed to in the store. Just don't get… ice cream… all over your keyboard.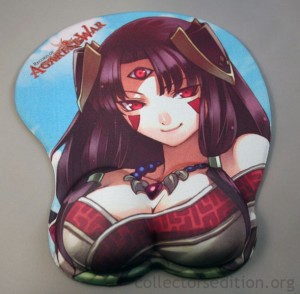 …and yes the titted mouse pad is equal parts cool, creepy, and confusing, just as you'd imagine it would be.
Games Discussed in this Article