Mistwalker recently announced 2 special versions of their upcoming Wii RPG "The Last Story".
for 25800 Yen you can get a Wii Console Bundle with the game and a white Classic Controller Pro. The nicest part of this bundle is easily the nice looking box with the game's artwork.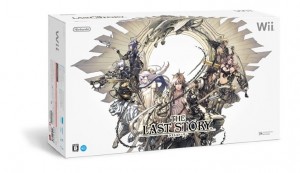 Also announced is a Limited Edition for 6800 Yen that includes a Sountrack as well as an art book.
Both are Japan exclusive (at least at the moment) and will be released on January 27th 2011
Games Discussed in this Article