Yesterday I received word from Ghostlight that they're offering a extremely limited version of the Agarest: Generations of War Zero Collector's Edition.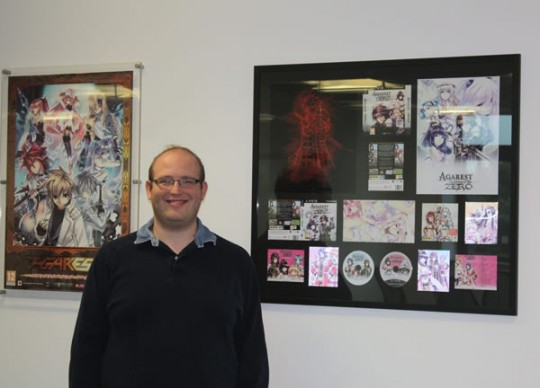 After some interest was shown both on Twitter and in the comments section of the Blog in purchasing one of these, we've been looking into ways of turning this into a very special, very exclusive collector's item for fans of this great game.  After some careful thought we believe we now have something we can offer you.

We will be making a very limited run of 15 of these superb Ultimate Collector's Editions available, priced at £499 (not including shipping or insurance).  The frames themselves will be handmade and the package will then be personally signed and authenticated by Mr. Hirano (Art lead) and Mr. Sugano (Producer/Director) from Idea Factory.  All of Ghostlight's profits from the sales of the Ultimate Collector's Edition will be going to the Japan Tsunami Appeal.  So, not only will you be getting a wonderful collector's item, but you'll be supporting a fantastic cause as well.

We will be offering shipping throughout the PAL region on these items.
Details of how to order have yet to be announced and despite the heavy price tag profits are going towards support for the Japan Tsumani Appeal, so it's for a good cause. We'll post more information when we know more.