Hyperdimension Neptunia Re;Birth1 (Limited Edition)
Platform:

Playstation Vita
Edition:

(Limited Edition)
Format:

Americas
---
Published by
Idea Factory
Released in
United States
on
Aug 26, 2014
at a price of
$57.99
The limited edition of Hyperdimension Neptunia Re;Birth1 comes in a artbox that includes the following content:
Neptune and Purple Heart 4″x4″ high gloss art print
Rubber 8-bit Nep-Nep Strap/Charm
Purple Heart Vita Case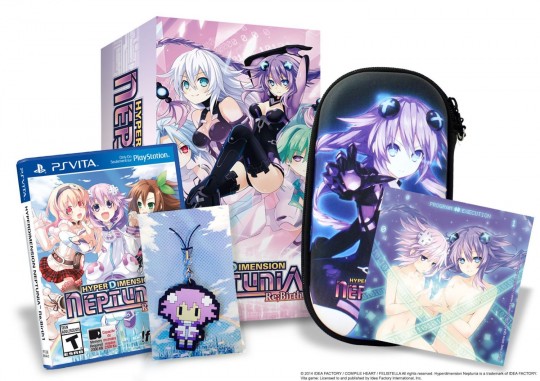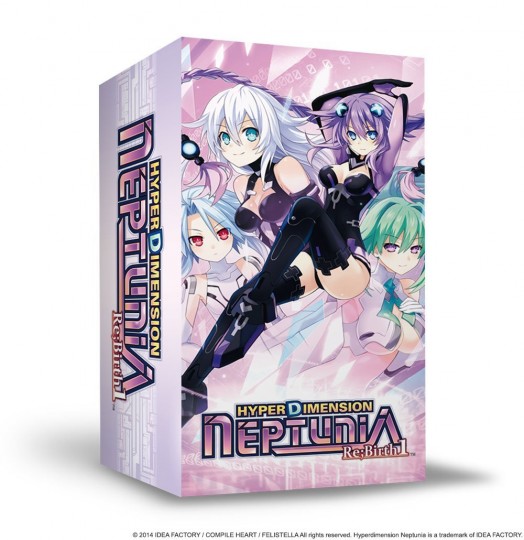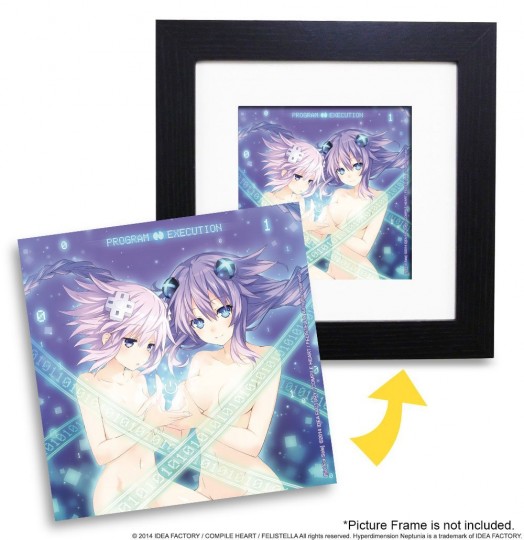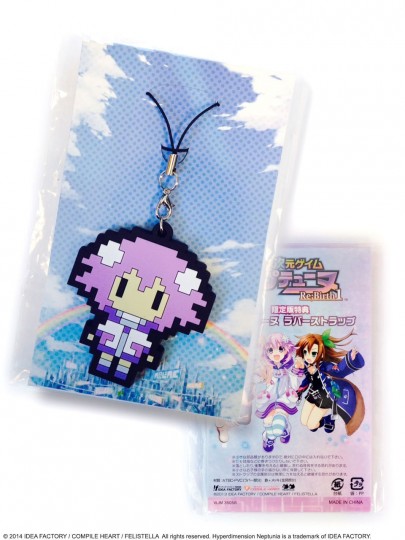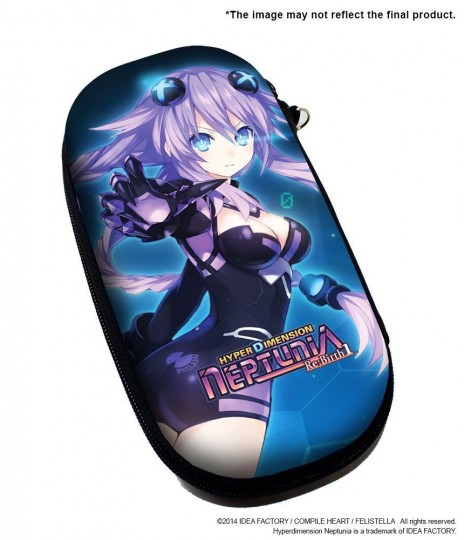 Production:
Only 1,000 copies of this limited edtion were produced.
Availability:
This limited edition was sold exclusively through Amazon.com, as Idea Factory had not yet opened their "Iffy's North American Online Store" at that time.
Other games with Collector's Edition releases from the
Hyperdimension Neptunia franchise.