Mario Kart 8 Limited Edition
Platform:

Wii U
Edition:

Limited Edition
Format:

Americas
---
Published by
Nintendo
Released in
United States
on
May 30, 2014
at a price of
$79.99
The Limited Edition of Mario Kart 8 comes packaged in a cardboard box and in addition to the standard edition of the game includes a blue shell figurine.
Availability:
In the United States this Edition is sold exclusively through the Nintendo World store in New York City.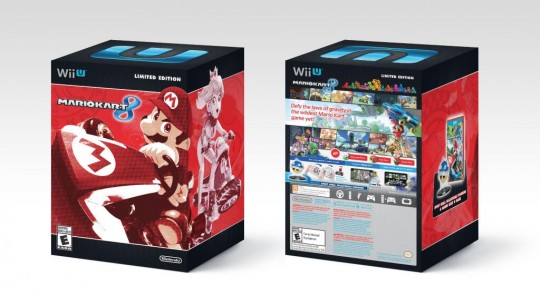 Other games with Collector's Edition releases from the
Mario Kart franchise.