Persona 4: Dancing All Night Disco Fever Edition
Platform:

Playstation Vita
Edition:

Disco Fever Edition
Format:

Americas
---
Published by
Atlus
Released in
United States
on
Sep 29, 2015
at a price of
$79.99
The Persona 4 :Dancing All Night Disco Fever Edition for PlayStation Vita includes:
 Persona 4: Dancing All Night game and all of the items are contained in a collectible outer box!

A colorful and exquisitely detailed P4D-themed PS Vita pouch (previously only available in Japan) and a North American exclusive embossed Teddies keychain.

Two CD's of Shoji Meguro's music from P4D (classics, remixes & new songs) and bonus "Never More" playable song.

An exclusive P4D-themed PS Vita skin along with 10 P4D wallpapers.

Two sets of DLC outfits (Gekkoukan High School uniforms & summer break outfits).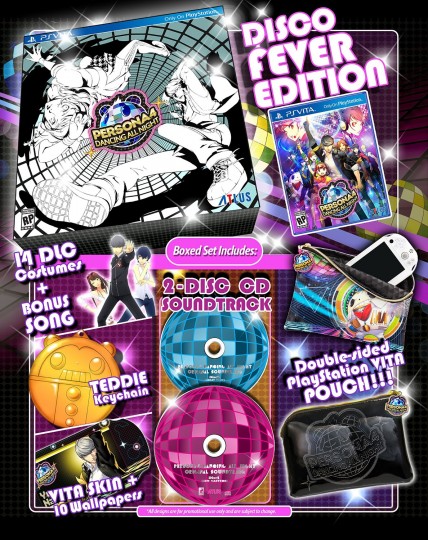 Just for Amazon customers, these special-issue foil stickers starring Persona 4: Dancing All Night's Teddie are yours to use wherever you need a little Bear-dazzling! Exclusive to Amazon in North America.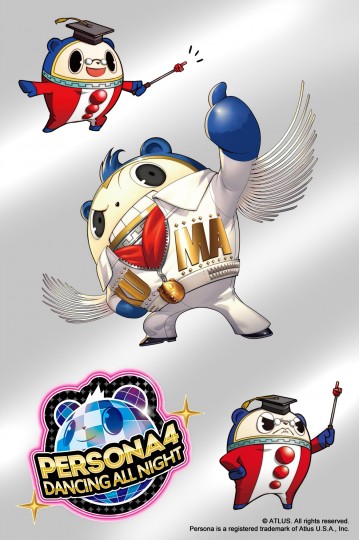 Other games with Collector's Edition releases from the
Persona franchise.