Samurai Warriors 4-II Limited Edition
Platform:

Playstation 4
Edition:

Limited Edition
Format:

Americas
---
Published by
Tecemo Koei
Released in
United States
on
Sep 29, 2015
at a price of
$64.99
The Limited Edition of Samurai Warriors 4-II comes in a "Collector's" box and includes:
80-page, bound art book (5.3 in. x 6.8 in.)
13-track, single disc original soundtrack with jewel case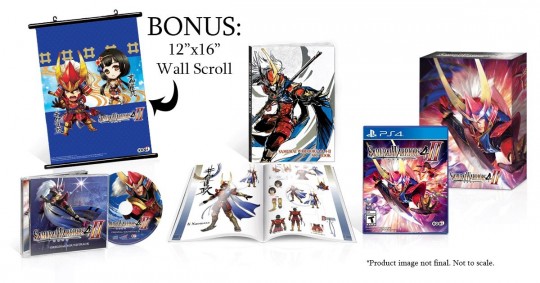 Pre-Order Bonus:
Those who Pre-Order this edition also received a 12″ x 16″ Wall Scroll
Other games with Collector's Edition releases from the
Samurai Warriors franchise.