WWE Smackdown vs RAW 2009 Collector's Edition
Platform:

Playstation 3
Edition:

Collector's Edition
Format:

1
---
Released in
United States
on
Nov 09, 2008
at a price of
$79.99
The Collector's Edition of WWE Smackdown vs RAW 2009 includes:
Collectible Steel Cage Packaging
Exclusive WWE Blu-Ray disc includes over 2 hours of additional content: Best of Raw and Smackdown Matches, plus BONUS Smackdown vs Raw 2009 videogame behind-the-scenes documentary
Pre-Order Bonus:
Those who pre-order WWE Smackdown vs RAW 2009 through GameStop will receive a WWE Cooler Bag. Soft-sided bag with foam insulation and waterproof lining. Dimensions: 9"W x 6.5"H x 6.5"D.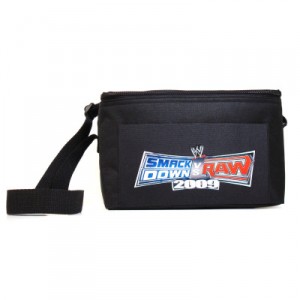 Other games with Collector's Edition releases from the
WWE franchise.