Recently some photos have appeared online for an upcoming Limited Collector's Edition of Crysis 2. Apparently the LCE will be available in Europe on both the PS3 and Xbox 360 (as well as the PC) for a price of 158€.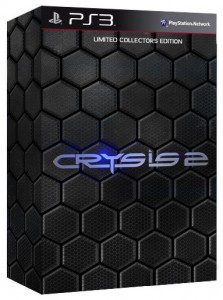 The listing only appeared briefly on a Swedish game site before being taken down but details included the following content:
a 46 cm x 34 cm Nano-suit bag
a 20 cm wide Prophet statue
a 176-page premium art book
immediate access to higher ranks and unlockable items
an exclusive #2 Dogtag
a SCAR hologram
SCAR Camouflage and additional content.
A SteelBook case with "unique" painting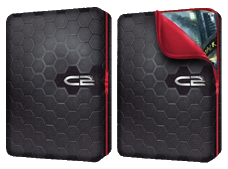 Release date was listed as simply "November 2010" we will post more details we we get them.
Thanks to Onisha for the tip.
Games Discussed in this Article