The F.3.A.R. Collector's Edition was already announced on January 13, but it's still not available for pre-order in Europe and the United States.
For that reason alone I think this is worth a news post because EBgames.com.au have now listed this great Collector's Edition for pre-order.
To everyone outside Australia I think it is safe to say that now the time has come to keep eyes open and ears tuned because this Edition will be available for pre-order soon!
The F.3.A.R.  Collector's Edition includes the following:
F.3.A.R Game
Exclusive SteelBook Packaging
7″ ALMA Collectable Figurine Glow in the dark
Exclusive F.E.A.R 3 Comic-Book produced by DC Comics
Exclusive In-Game Weapon: The Hammer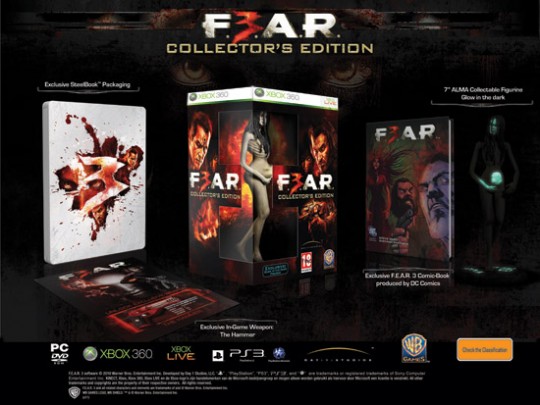 Games Discussed in this Article