Lots of you wrote in to tell us about the recently revealed Collector's Edition of the Upcoming Ninja Gaiden 3.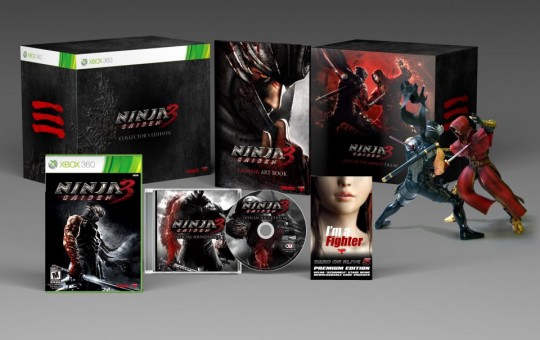 This Edition looks to come in a nice box and includes all of the content you'd expect from a higher end CE. A CD soundtrack an artbook and a pair of figurines. Fans of Dead or Alive will also be happy to see the inclusion of a voucher for a special version of the Dead or Alive 5 demo which includes 4 playable fighters (as opposed other versions of the demo which only include 2 fighters).
Scheduled for release on Xbox 360 and PS3 March 20th in North America and March 23rd in Europe. No official pricing has been announced and it doesn't seem to be available for pre-order anywhere yet but it's rumored to be priced around $100 USD.
Games Discussed in this Article