January 17th, 2009 Michael Pica
Gamestop has unveiled details on the upcoming North American Release of Resident Evil 5 Collector's Edition.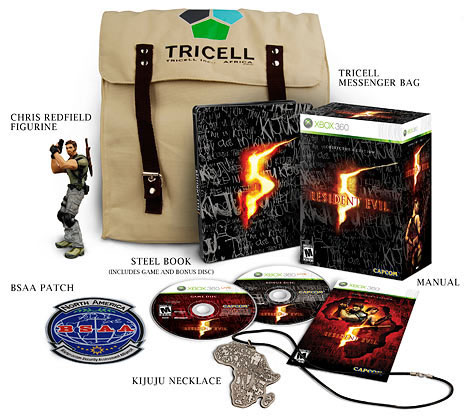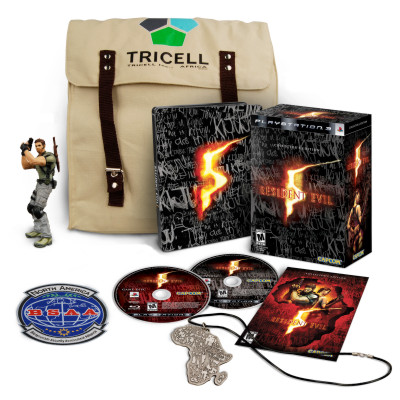 The Collector's Edition comes in a carboard box containing the following:
The Game in a SteelBook Case
A Bonus Disc with a making of featurette, digital art gallery and movie trailers
A Chris Redfield Figurine
A TriCell Messenger Bag
A Kijuju Necklace
A BSAA Patch
This looks to be quite a nice package.
It will retail for about $90 and it ships on March 19th.
Games Discussed in this Article