Resident Evil 5 Collector's Edition
Platform:

Xbox 360
Edition:

Collector's Edition
Format:

NTSC
---
Released in
United States
on
Mar 13, 2009
at a price of
$89.99
The Collector's Edition of Resident Evil 5 comes in a cardboard Box which contains a 2-disc SteelBook case, a Chris Redfield figurine, a Kijuju necklace, a BSAA patch, and a Tricell messenger bag. Included in the SteelBook along with the game disc and manual, is a bonus DVD, a 48 hour live trial, and an advertisement for Dark Void.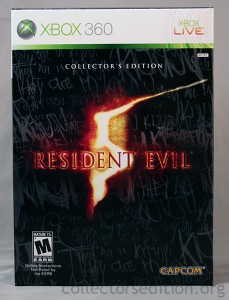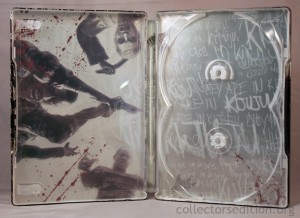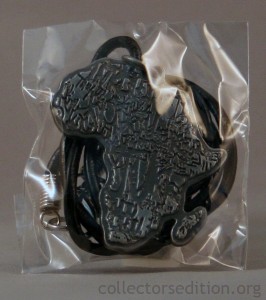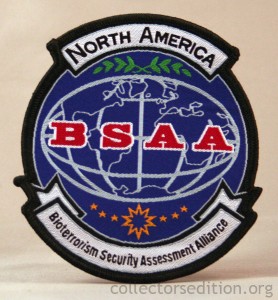 News About this Collector's Edition:
Other games with Collector's Edition releases from the
Resident Evil franchise.